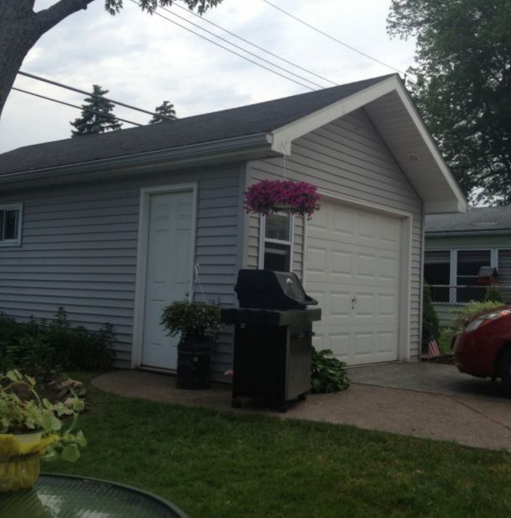 Many thanks to you and your team for helping my Mom in replacing the original garage on Yorktown Road with a new structure that included a patio and new concrete. Everything looks beautiful and we are very pleased with the work.
I was also impressed by with the time frame and pace at which you moved not only with the structure itself but throughout the entire process. You had all the knowledge and experience along the way to supply instant feedback and answers to make things go smooth. Lastly, you did not forget one detail or minor change we discussed throughout the process and you made sure everything was perfect, even down to the final inspection before you declared victory. I began this paragraph with price; the overall value you delivered on this project for my Mom's property (where I grew up) was phenomenal.
Duane P. Hall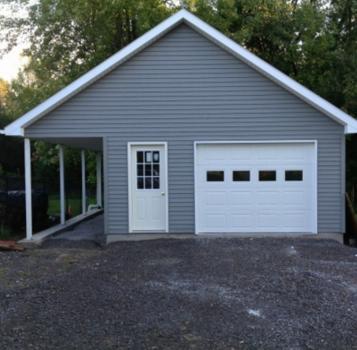 "We had an excellent experience from start to finish working with Atlantic Garages.    The gentlemen were polite and friendly (especially when our dog wanted to say hello).  They worked non-stop throughout the day.  Within three days, our garage was finished.  We've been very pleased with our garage.  Other reviewers mentioned that there were nails left behind, and this was true.  But after a few strolls around the garage, we had a few pounds of nails to add to our collection.  It's a construction project, nails are expected.  The finished garage is beautiful, adds value to our home, convenient storage and has made winter much easier to manage."
Andy & Brianna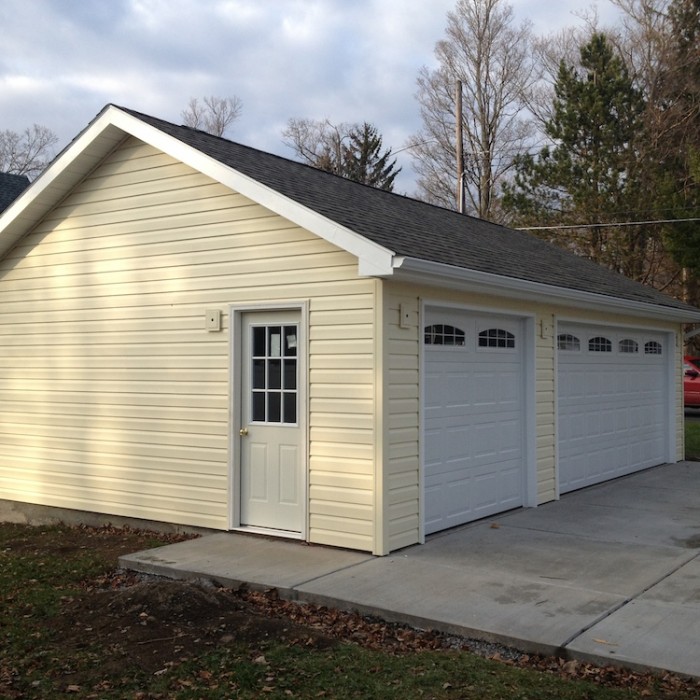 "Ed along with his qualified and courteous crew, work with not only extremely good craftsmanship but were devoted to Completely finishing the job once they started. I had a 14-24ft. detached garage built and the best thing I did during the planning process was contact Ed Shanahan."
Warren H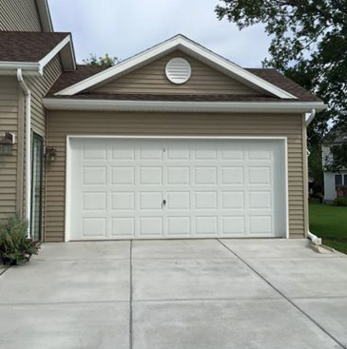 We couldn't be happier with our beautiful garage and driveway! It matches the house perfectly. We've received many compliments from our neighbors. The staff were extremely courteous and everything went smoothly. Would highly recommend. Thanks again!!
Andrea Miller